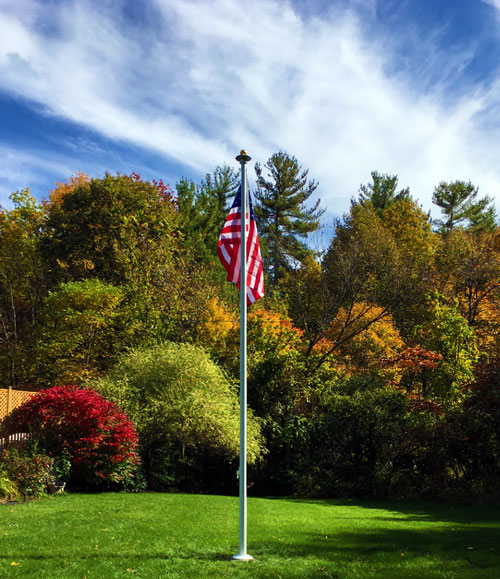 Add value and curb appeal to your property
Residential flags improve your property and add to your curb appeal. They add a visual statement about you and your property. Displaying the flag shows pride in homeownership and the community.
We provide safe residential flagpole installation in the northeast area of New England for single and multi-piece poles. Residential flagpoles can be installed in your yard or mounted to your home or other structures. Our installers ensure that ground sleeves are properly set, brackets and flash collars are safely secured, and all fasteners are mounted and ready for your flag.
Featured Flagpole Specials
Special pricing on select flagpoles. Contact us for this special pricing.
Tax, flag, solar light, and installation are extra.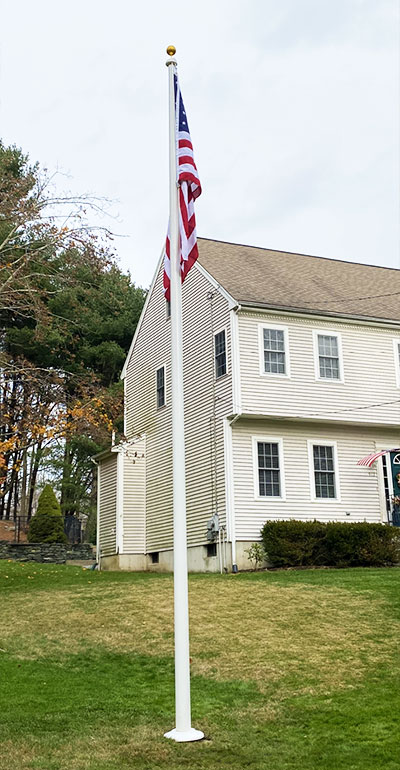 20ft Flagpole
Fiberglass
4" butt
White
Sale price: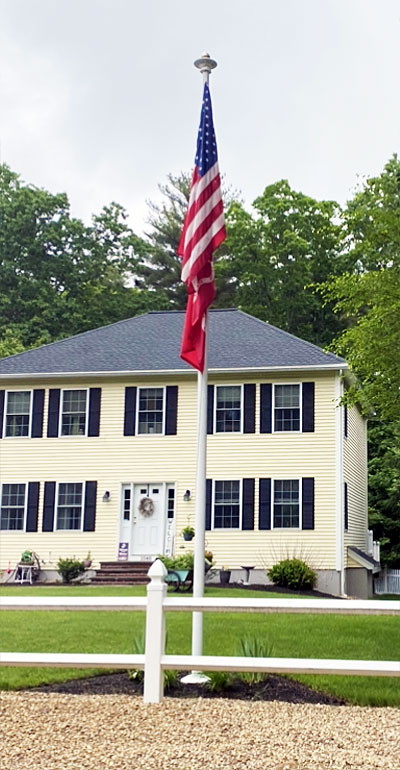 25ft Flagpole
Fiberglass
4.5" butt
White
Sale price: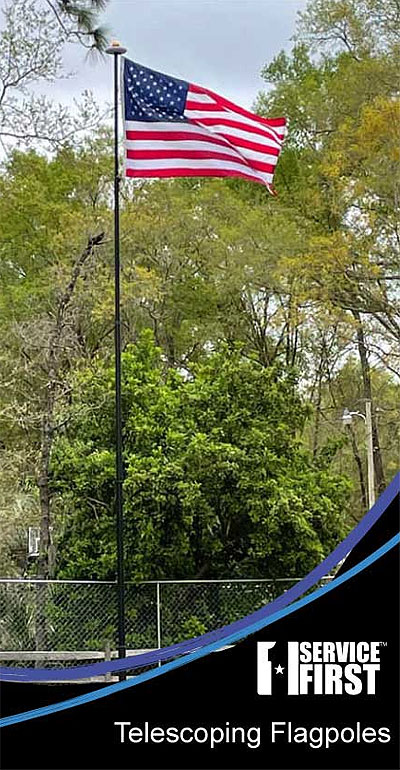 20ft Flagpole
Telescoping
White
Bronze
Sale price:
Hundreds of flags and flagpoles at
unbeatable prices
Browse a vast selection of flags and flagpoles available from our suppliers. Call us for special pricing.
No sales pitch, just pricing information. Give us a call to see the difference.
Residential flag and flagpole installation
We can help you decide the best type, size, and location for your flagpole. Install the flagpole yourself with the included instructions or hire us to install it for you. For a flagpole over 20 feet, professional installation is recommended. Let us dig the hole, set the foundation, plumb the sleeve, and assemble the pole for you.
Residential flag and flagpole sizing and advice
The size and location are important things to consider when choosing your flagpole. The average size for a residential flagpole ranges from 15-25 feet high. The location will depend on the layout of the property. You'll want your flagpole to fit well with your community and surroundings. We can help with advice and recommendations.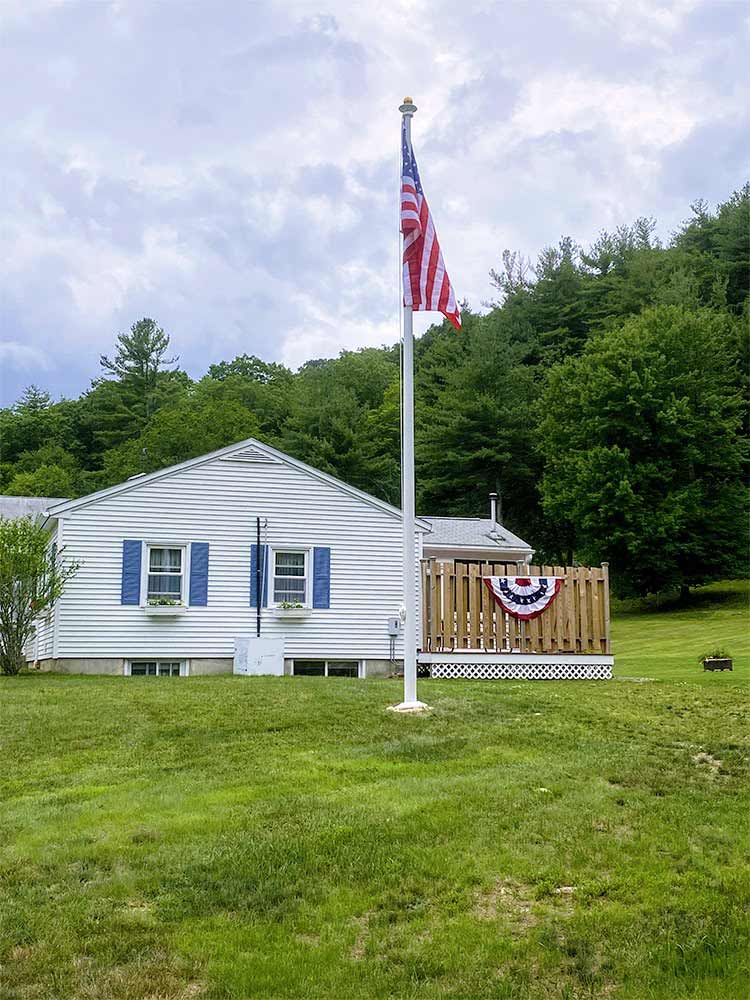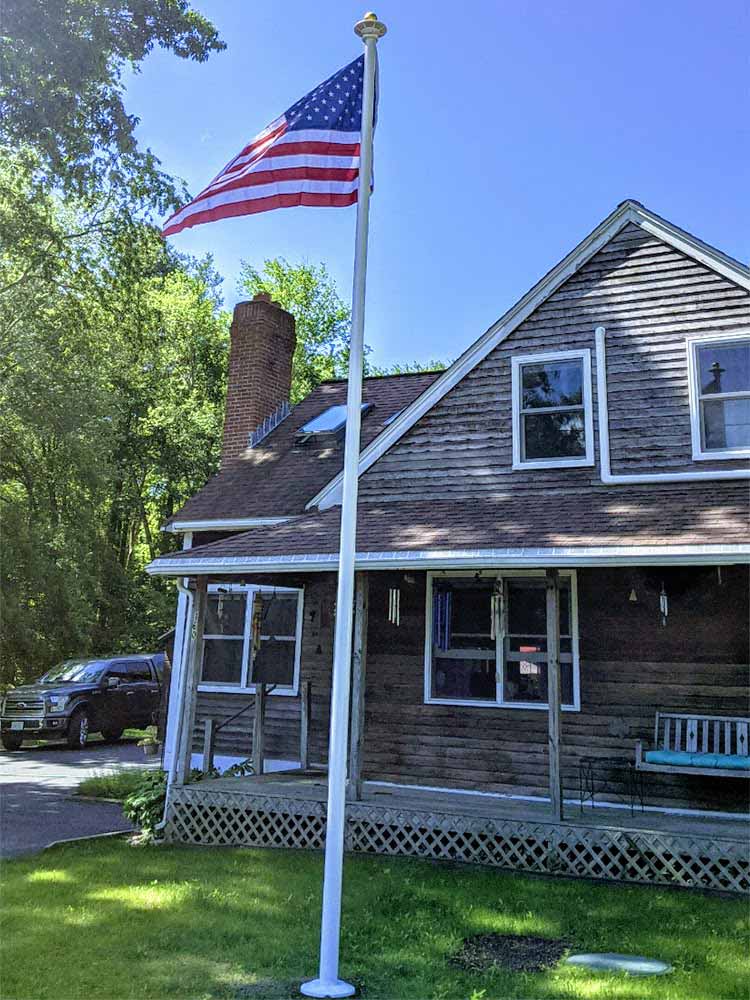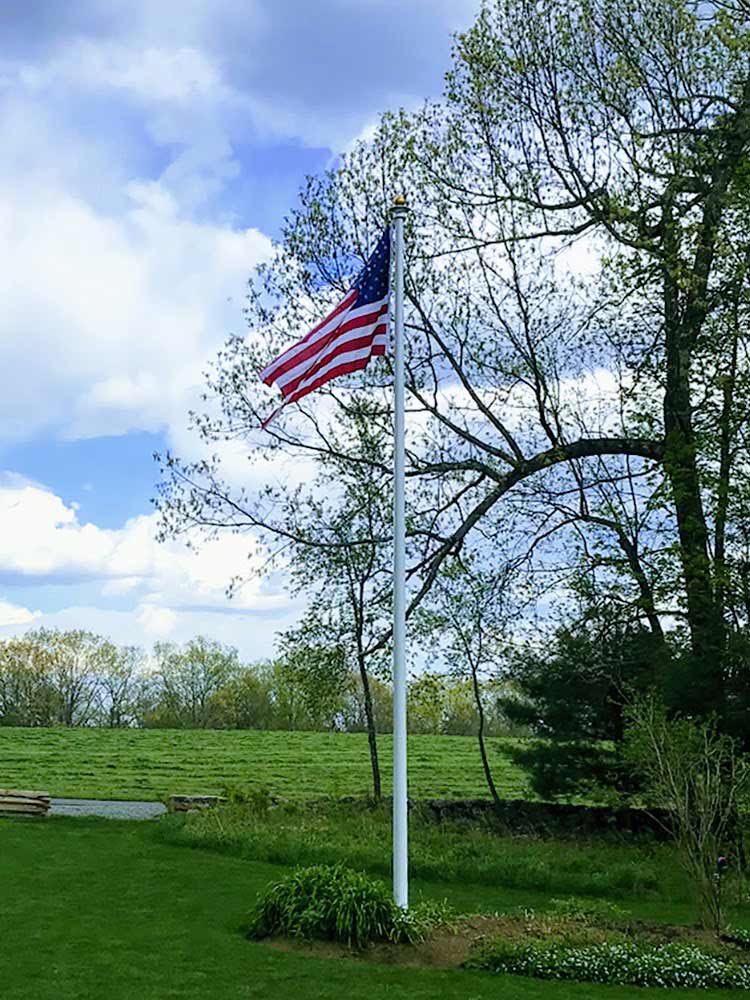 Professional Delivery, Installation, and Repairs
Let us make this the most painless flagpole experience you've ever had. Leave the hard work to our experienced local experts.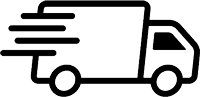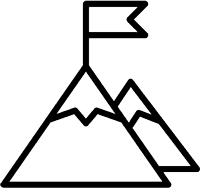 Installation
Professional installation.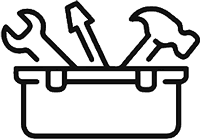 Repairs
Repairs when you need it.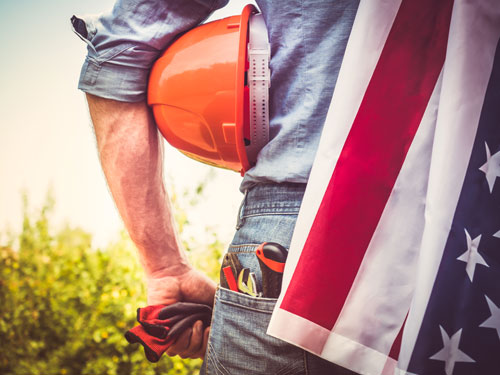 Free Shipping Over $50
Most products over $50 ship for free to most places. Please call us to see if your location and product qualifies.
Unbeatable Prices
From flags to flagpoles, we offer hundreds of different products at unbeatable prices. Call us for pricing.
Volume Discounts
If you are a small business, municipality, landscape company, or purchasing in large quantities, call us for volume discounts.
"I've wanted a flagpole for a long time. Two of my neighbors purchased one and were happy with the product and service, so I purchased mine and I'm so pleased and happy that I finally made the decision."
"I am the director of facilities for a large commercial property and for over 20 years we've enjoyed the knowledge that the staff at Central Flag & Flagpole have provided."
Residential, Commercial, and Non-profit Solutions
Serving your local area