Flags & Flagpoles at Discounted Prices
✅ Trusted for over 39 years!
What WE Do
Flag and Flagpole Sales, Installations, & Repairs
Residential and commercial flag and flagpole solutions at discounted prices in the northeast area of New England since 1985.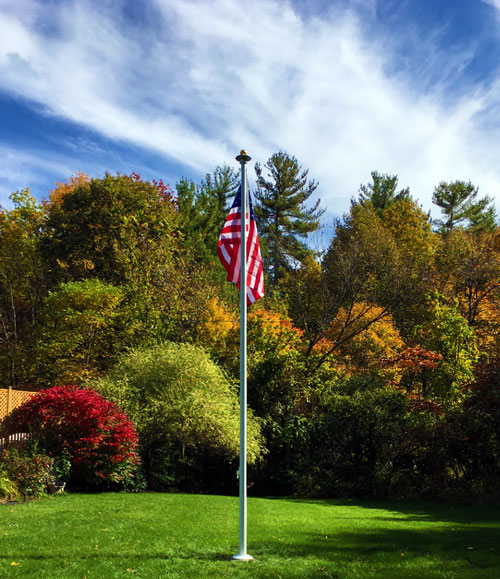 Over 39 years of experience to better serve you.
Most people overestimate how big their flagpole should be. Our flagpoles are available in a variety of sizes and materials, and we can help you choose the right flagpole for your commercial or residential needs. From light duty to heavy duty for severe weather, we provide flagpoles in a variety of materials and sizes. Let us help you choose the ideal flagpole for your situation.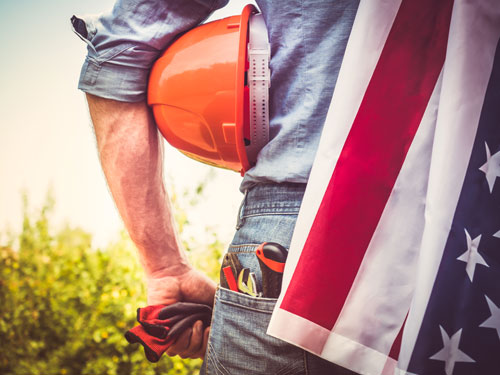 Featured Flagpole Specials
Special pricing on select flagpoles. Contact us for this special pricing.
Tax, flag, solar light, and installation are extra.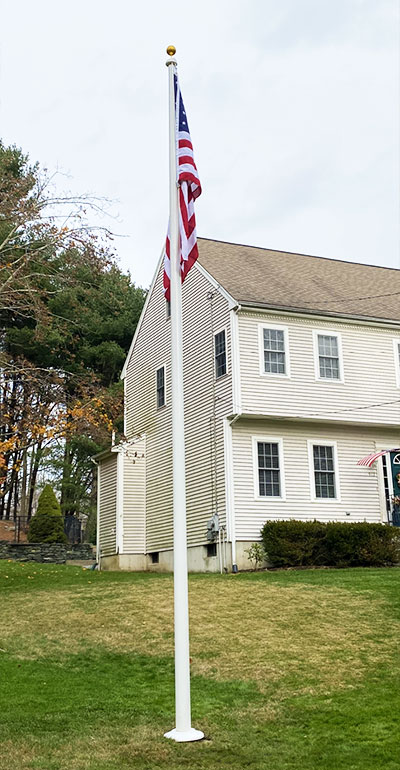 20ft Flagpole
Fiberglass
4" butt
White
Sale price: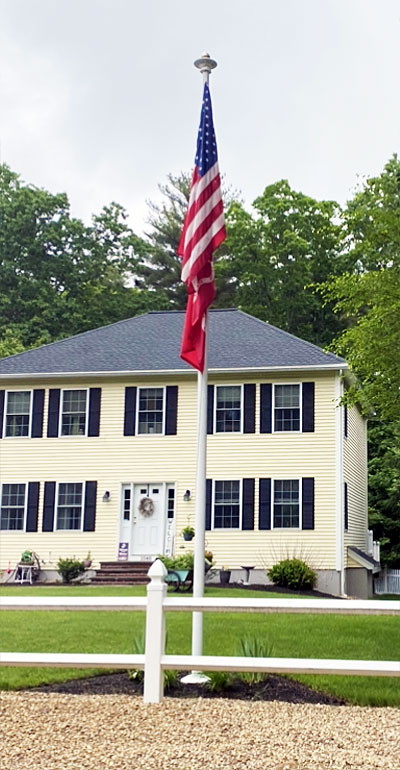 25ft Flagpole
Fiberglass
4.5" butt
White
Sale price: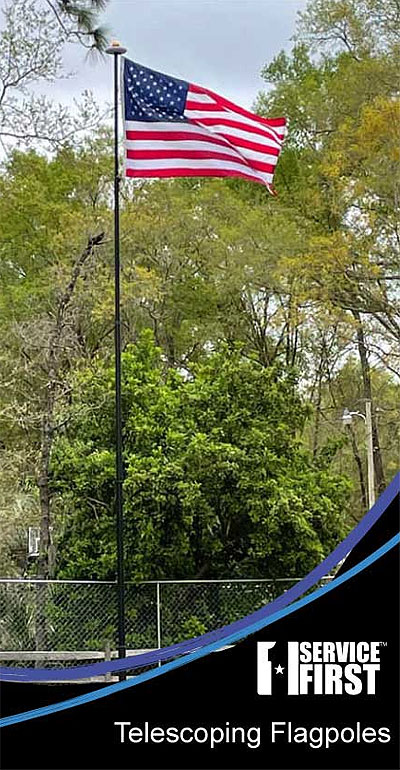 20ft Flagpole
Telescoping
White
Bronze
Sale price:
Free Shipping Over $50
Most products over $50 ship for free to most places. Please call us to see if your location and product qualifies.
Unbeatable Prices
From flags to flagpoles, we offer hundreds of different products at unbeatable prices. Call us for pricing.
Volume Discounts
If you are a small business, municipality, landscape company, or purchasing in large quantities, call us for volume discounts.
"I've wanted a flagpole for a long time. Two of my neighbors purchased one and were happy with the product and service, so I purchased mine and I'm so pleased and happy that I finally made the decision."
"I am the director of facilities for a large commercial property and for over 20 years we've enjoyed the knowledge that the staff at Central Flag & Flagpole have provided."
Residential, Commercial, and Non-profit Solutions
Serving your local area